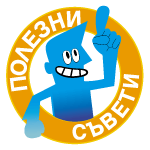 How to use primer during car wrapping with 3M self-adhesive film - by Chris Cook from 3M Commercial Graphics Australia.
Use primer for better bonding!
If you want to increase the bonding strength between the film and the surface and on certain (difficult) spots on the vehicle, it is recommended to use
3M primer
. We can easily apply the film over the curved areas.
The primer gives us additional strength during wrapping your vehicle.
The easiest way is to use regular paining brush.
By using a piece of fabric.
And the third way is to use a special marker filled with primer.
According to Chris Cook, the third way is the best way, because we only have to run the marker over the surface in order to place the primer. When you work with a primer you lower the possibility of re-positioning the self-adhesive film. In other words, it becomes very hard to remove the primer once it has been applied over the surface.
The primer cannot replace the main application technique!