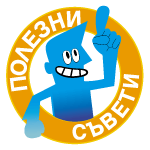 In this video Chris Cook, from 3M Commercial Graphics Australia, demonstrated the correct technique for wrapping rivets with vinyl film.
For this purpose, Chris Cook uses digital printing film which applies on the car surface and the rivets. He woks around the rivets in order to avoid the "tent" effect. To achieve that, he makes a small cut on the rivets head and isolates them from the entire application. In case you miss this step, the printable wrap film for cars will separate from the surface in an angle and will form a so called "tent" around the rivet. That can jeopardize the quality of the application, because it allows dirt and water to get under the film.
Imagine you are wrapping a truck and on all of its sides there are thousands of rivets. Here is why, Chris Cook shows us how to wrap them fast and easy. He uses a pricker, slightly bigger than a rivet, and with round movements removes the extra film.
When using this technique you save time and effort, while creating a completed and spotless application.