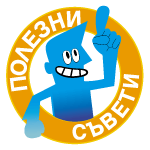 Chris Cook, from 3M Commercial Graphics Australia, introduces us a few techniques for working with hot air guns for easy 3M film application
The first thing that Chris Cook does is to tell how to use a hot air gun more effectively. First, you have to take advantage of the characteristics of the wide format graphics film that you are going to apply on the vehicle.
Chris Cook and his team place the automobile printable wrap film over the entire vehicle, stretching it as much as they can in order to avoid any wrinkles.
Prior using the hot air gun, Chris Cook pulls the vynil film from its corners in order to stretch it maximally. But since it cannot be entirely stretched, he would have to use the hot air gun. With its help, the self-adhesive film will shrink from the heat and will take the form of the surface. The hot air, created from the gun, is used only on certain wrinkled parts of the film.
At the end, Cook uses on of the most preferred 3M tools – gold squeegee to press the film to the surface of the vehicle.
In order to achieve perfect application, pay more attention on levels of hot air. It is very important that the film is stretched well before you begin using the hot air gun!