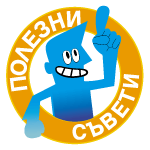 This video is a sequel of the topic: How to work with hot air guns while wrapping cars with self-adhesive film - by Chris Cook.
As we mentioned in Part I, wrinkles might appear during the process of car wrapping with 3M printable wrap film. If by any chance, you skip this phase and continue with the application, those wrinkles will grow bigger. That is why, while there are still little, you should use the hot air gun. The heat will help the car wrap printing film take the form of the surface and remove the wrinkles.
According to Chris Cook, it would be much easier to use a squeegee to assert pressure on the film and use hot air gun only in case of appearing wrinkles. The heat helps the film to shrink, until it takes the form of the surface.
Another problem, that Chris Cook turns our attention to, is the wrinkles that can be caused during film application. Very carefully, you can lift a small part of the film and with the help of the hot air gun correct the wrinkled areas.
In this video you would see how to wrap complex 3D curves on vehicles. It is best to use the hot air gun before you reach the edge. More materials – less wrinkles. To finish the application properly, use a 3M tools.
It is necessary to stretch the film, while using the hot air gun!