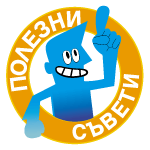 Short video demonstration for applying 3M Paint Protection Film
In this short video you will see how to apply 3M Paint Protection film – VentureShield onto bonnet, fenders and headlights of VW Golf GTI.
3M VentureShield Paint Protection Film is high-quality polyurethane film, specifically developed for full and detailed car wrap. It is designed to protect the car paint from road damages as scratches from sand and stooness, grease and tar stains, weather impacts.
The film covers all 3D curves of the vehicle that usually cause problems if are used other films. Resists humidity, cold, hot, and temperature amplitudes and it is UV rays protected. Resists the detergents used in car washes.
The thickness of the film is 163 microns. The acrylic adhesive is clear to ensure an invisible protective layer, without changing the color of the car. Thanks to the specially developed adhesive this paint protection film is easy to apply.
It can be applied on 3М Car Wrap Films for additional durability and protection.