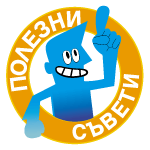 Full car wrapping of Ford Mustang with 3M 1080 Black matte film
In this video you will see full wrapping of Ford Mustang with 3М 1080-М12 Black Matte car wrap film.
3M 1080 Car Wrap Films for full car wrapping ensure long-term durability and allow easy removal. They are designed for wrapping details with complex 3D curves and for full car wrapping, while providing high protection of the graphics. These PVC 3M car wrap films is offered in 1.52 m rolls, that allows you to wrap the entire vehicle without the need to adjust different segments of the material. The films provide excellent color coverage, even over the most complex vehicle parts. Can resist gas leaks for a short period of time as well as bad weather conditions.
All the textures, finishes and shades from Wrap Film Series 1080 have adhesive technologies Comply and Controltac for easy film application.
Controltac™ technology is designed with millions of adhesive microreplicated spheres that are activated when you assert pressure on them. This minimizes the initial contact of the adhesive with the surface and allows the applicator to re-position the graphic during application. These technologies ease the application process, especially on vast surfaces, where there is a wide temperature range.
Comply™ technology is designed with air release channels that provides bubble-free applications.