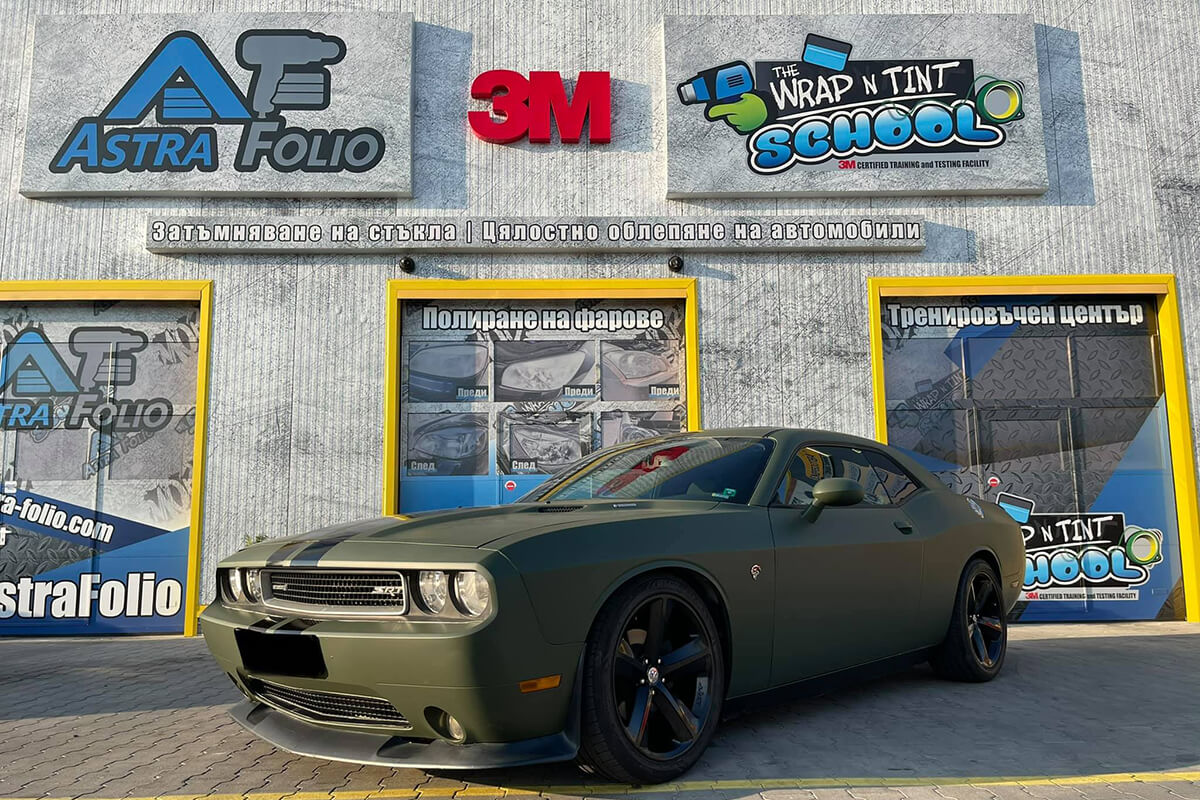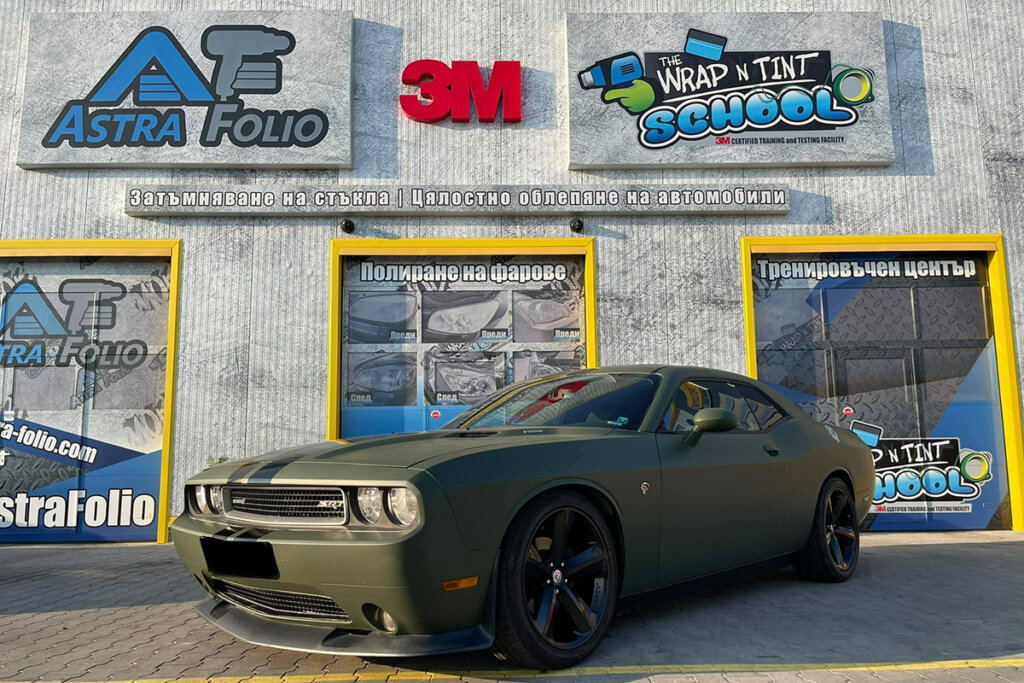 Recently, Astra Folio Varna completed a project for wrapping Dodge with 3M 2080 Car Wrap Series tuning film in color M26 Military Green. The complete car wrapping requires great precision and attention to detail. Certified installers have many years of experience in professional window tinting, complete and partial car wrapping, as well as other professional services in the industry.
3M Car Wrap Film 2080 is the new improved car adhesive film that meets the highest quality requirements and is suitable for complete or partial wrapping. The Comply system provides better pushing of air bubbles through completely invisible air channels in the adhesive layer, and Controltac allows repositioning of the foil to create a perfect finished look of the car.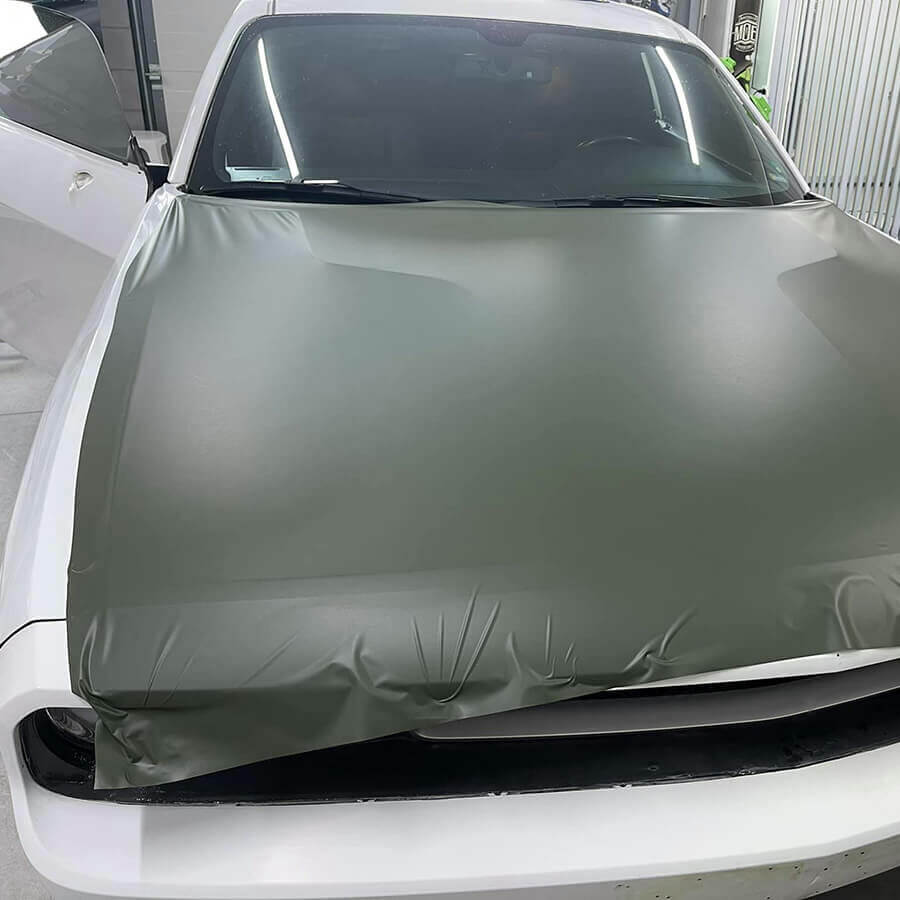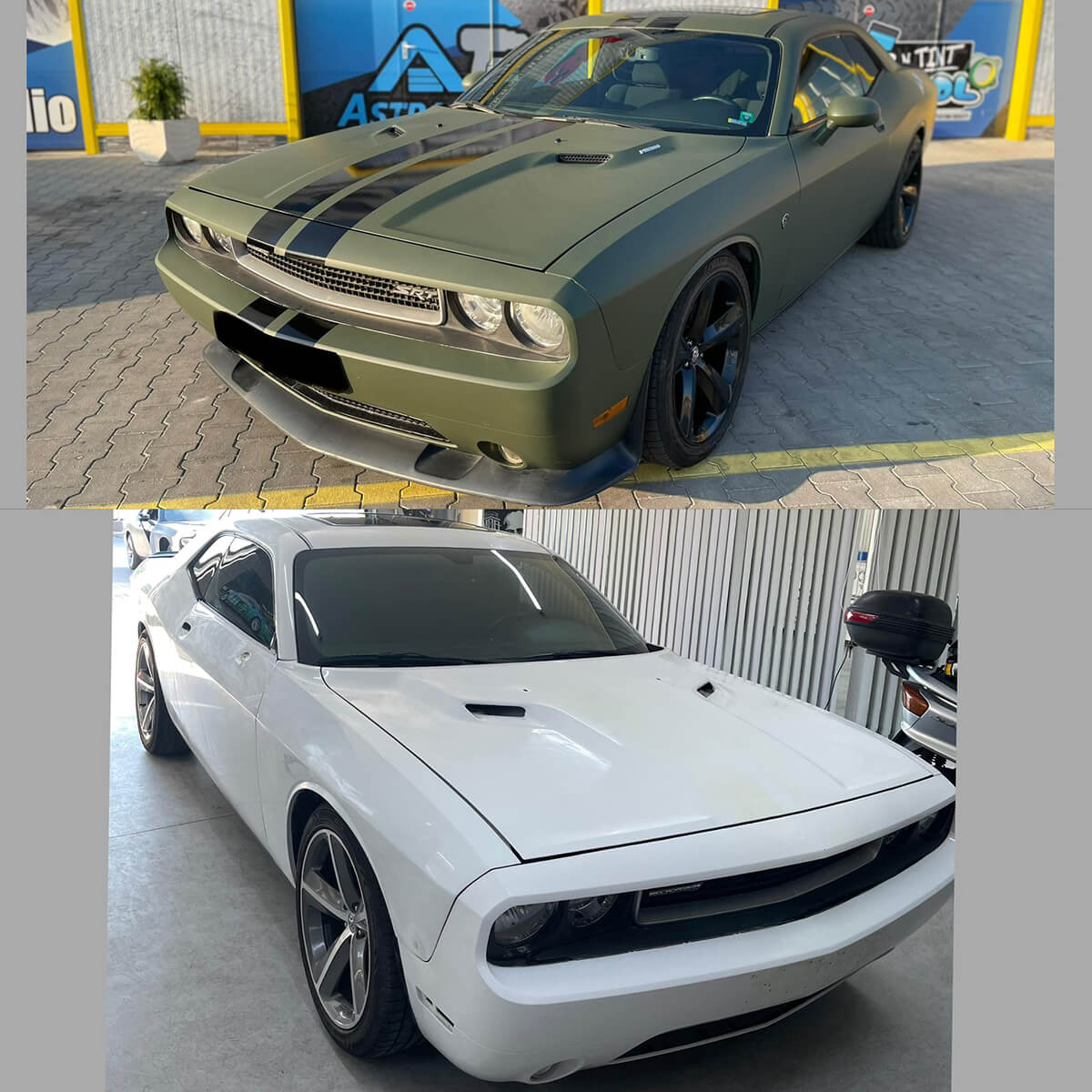 As we talk about 3M Car Wrap Films, we at Partners Ltd. are the official distributor of 3M and offer a wide variety of colors and textures produced by the American leader. Each film from their palette offers an attractive appearance and high quality to satisfy even the most demanding tastes. The achieved final vision of the Dodge is another proof. The matte effect gives the car an even more remarkable look.