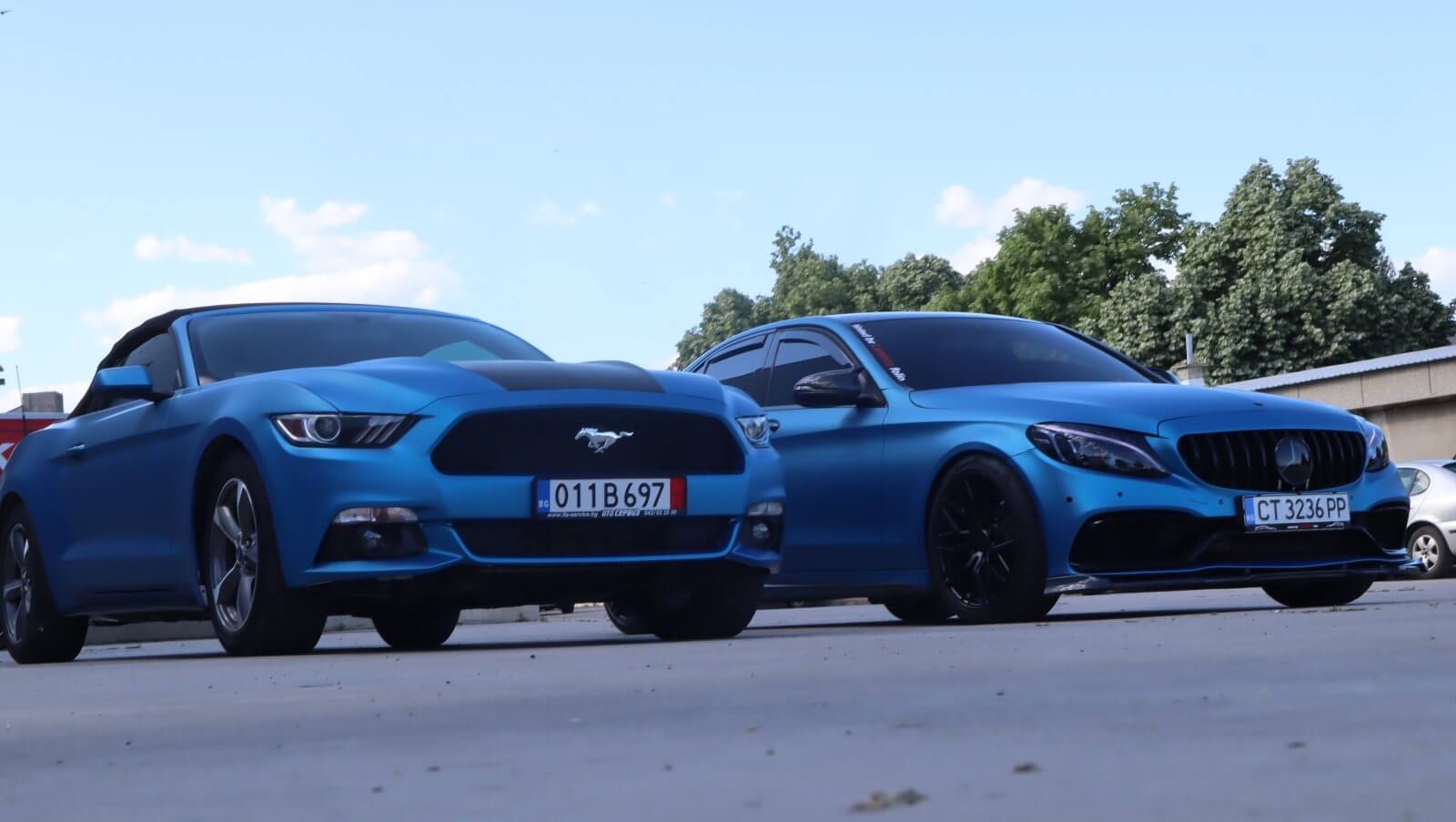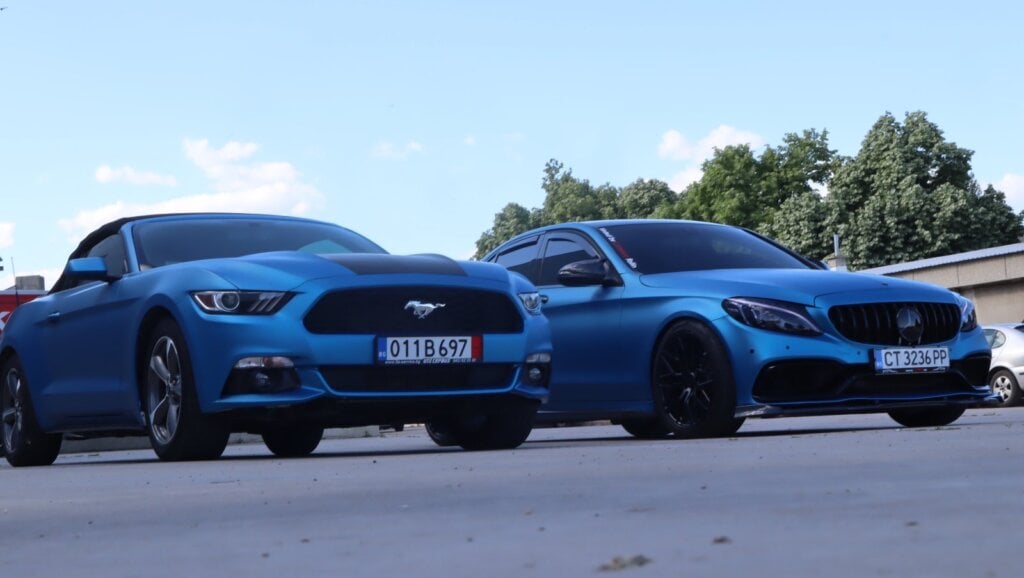 Lorenzo Folio in Stara Zagora implemented a project for complete wrapping with 3M 2080 Wrap Film Series M227 Blue Metallic. The created vision stands out clearly, and the matte effect gives an additional luxurious accent to the cars – Ford Mustang and Mercedes C class. The executor of this complex project is the applicator Hristo Hristov.
3M Car Wrap Film 2080 is a new improved car tuning film that meets the highest quality requirements and is suitable for complete or partial wrapping. The Micro Comply system™ provides better pushing of air bubbles through completely invisible air channels in the adhesive layer, and Controltac™ allows repositioning of the film to create a perfect finished look of the car.
3M Car Wrap Film 2080 series guarantees the strength and durability of the installation even the most vulnerable details – the edges of doors and fenders, front cover and bumper. It also offers a wide variety of colors and textures from which to choose a new elegant and distinctive look for your car.