The Mustang is a true American icon when it comes to sports cars. It is Ford's most successful car and marks the beginning of a new class of automobiles on the American market. To date, the model is one of the most desired on the planet, and in fact the best-selling for 2018.
A new vision for the American icon Ford Mustang
The performers of this attractive project are Varna Folio. The certified team of professionals performs tasks for personalized design, car wrapping and other vehicles, as well as windows tinting. When choosing materials, they trust the proven manufacturer 3M, which is also a key part of their success.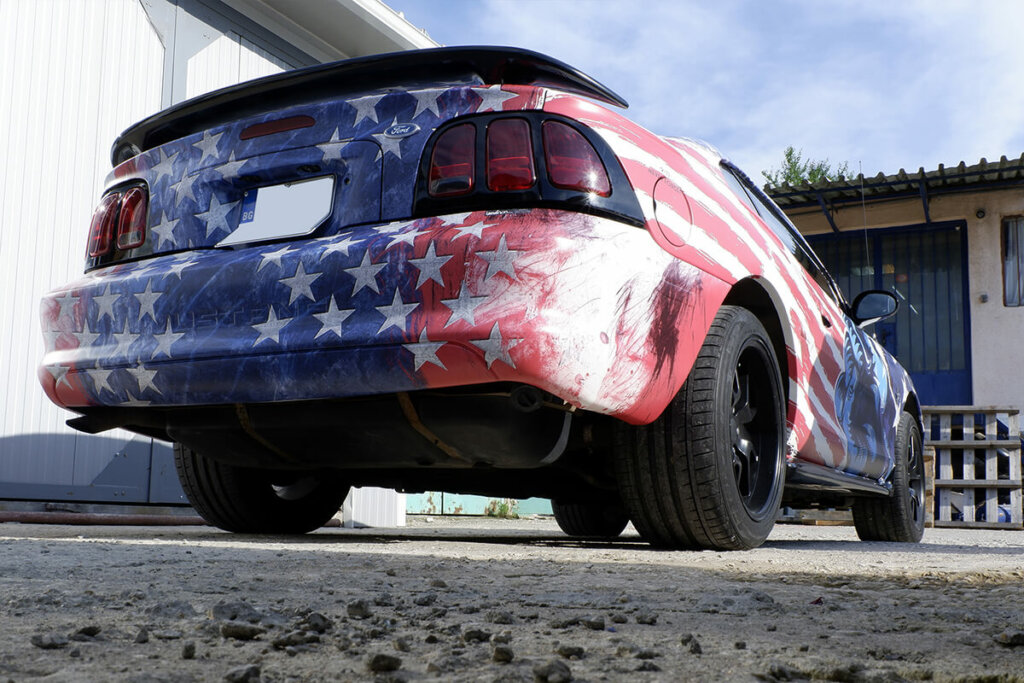 3M IJ180 is a white cast film that offers high image quality. It is designed to cover surfaces with complex 3D curves and specializes in complete automotive applications. Perfect for wrapping difficult and complex elements. Contains gray, acrylic adhesive with improved Controltac and Comply systems. Durable and quality solution for indoor and outdoor applications.
In addition, the car is covered with 3M Scotchcal Overlaminate 8520 – matte laminate for digital printing film, which protects from scratches and UV rays.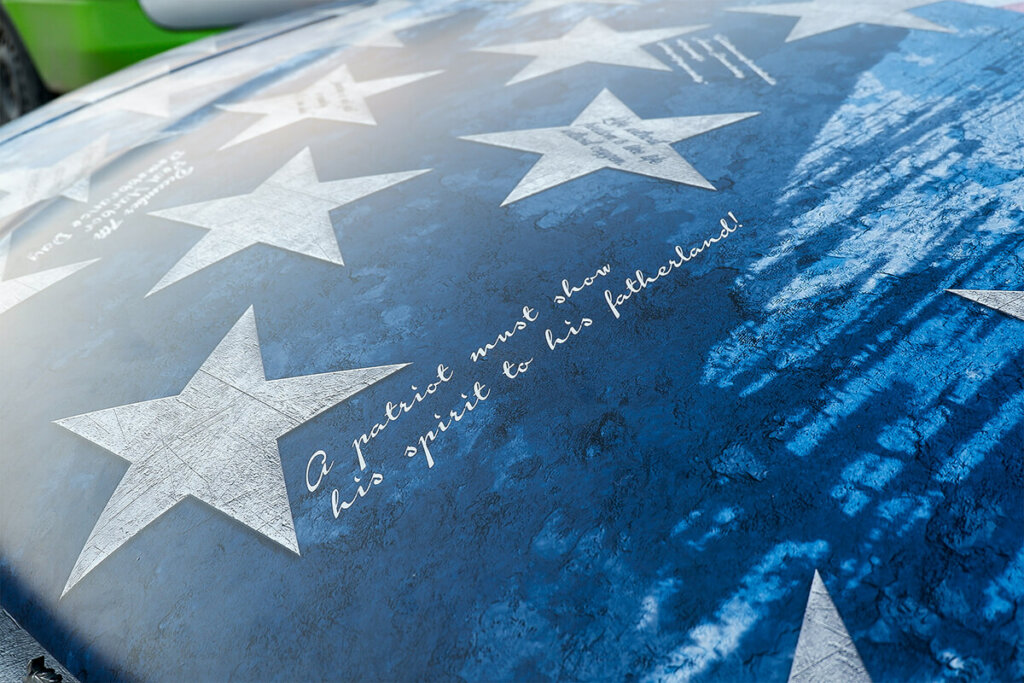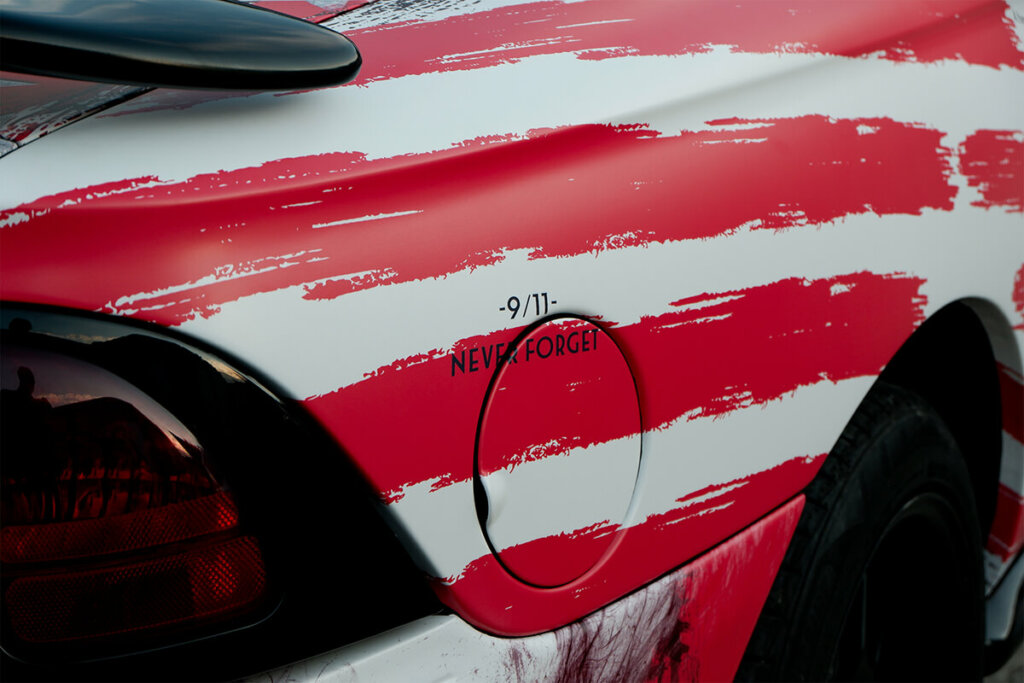 The rear window of the car is also wrapped, but with a special perfo film for digital printing. Thus, the printed graphics are visible only from the outside, and at the same time the film does not interfere with visibility through the glass from the inside out and the entry of daylight. This effect is called "One way vision".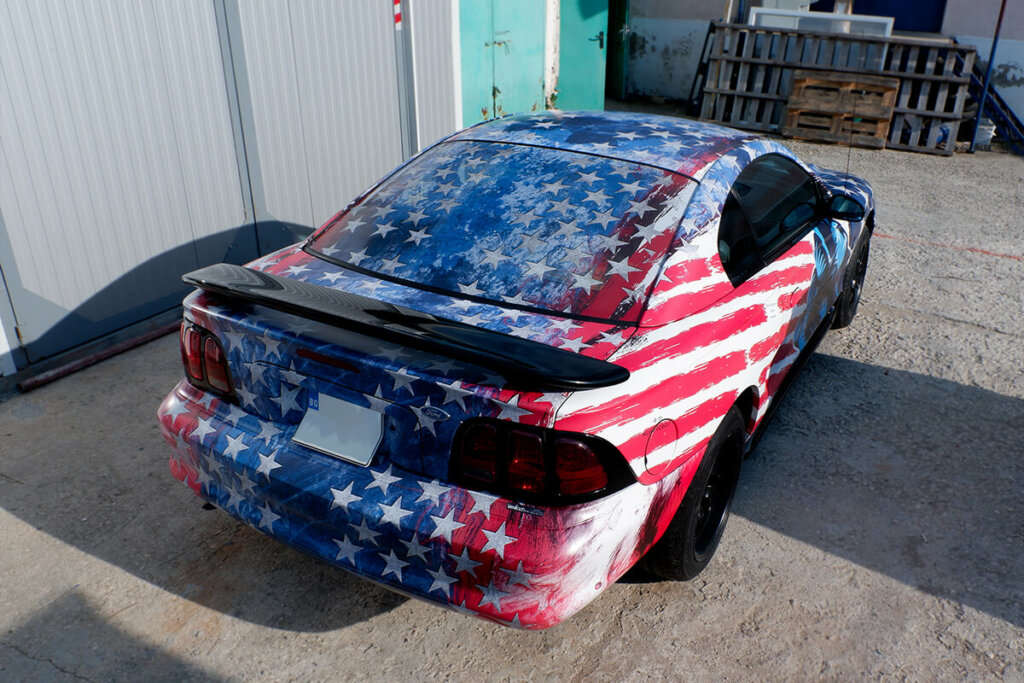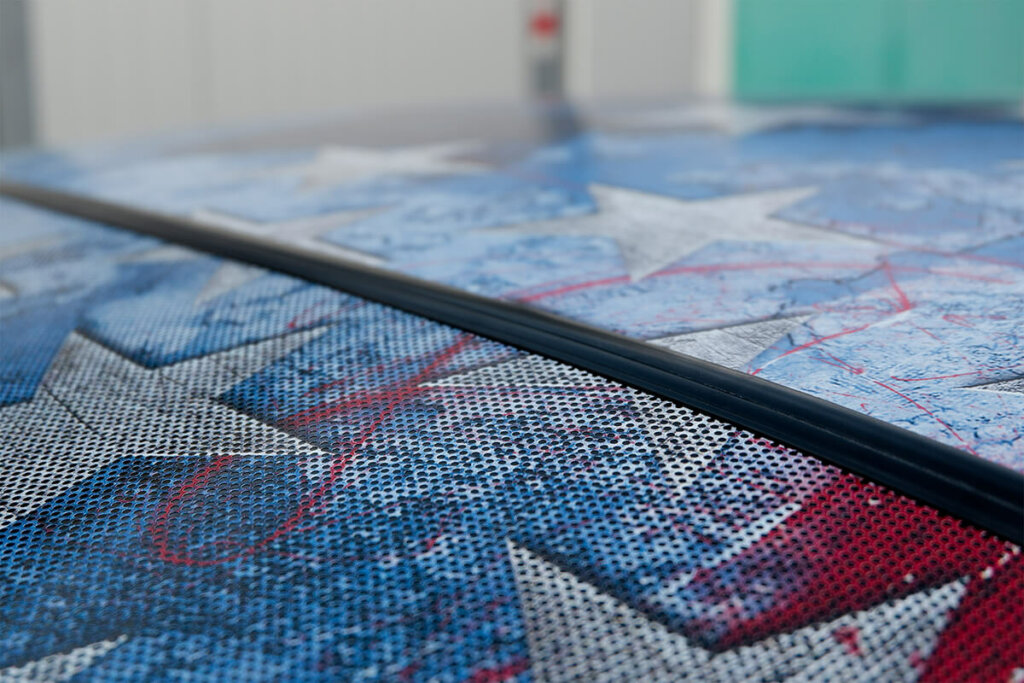 The resulting vision definitely grabs attention. Congratulations for the good work of the team of Varna Folio and congratulations to the car owner!