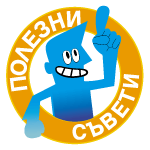 In the video, Jason from Aeroprotect shows us how to work with Knifeless and Fine line wrap cutting tapes.
If you have watched the video for cutting self-adhesive films by Chris Cook from 3M Commercial Graphics Australia, then what you would see here will not be that complicated for you.
When you work with tapes of such kind, you do not need to prepare the spots where you will remove the film, since it would be very hard for you to remove it afterwords.
After that you just need to heat up the tapes with a hot air gun and go through the edges with the squeegee.
Given our experience, we chose the Knifeless tape, because it allows you to work fast, regardless whether you have experience in wrapping or not.