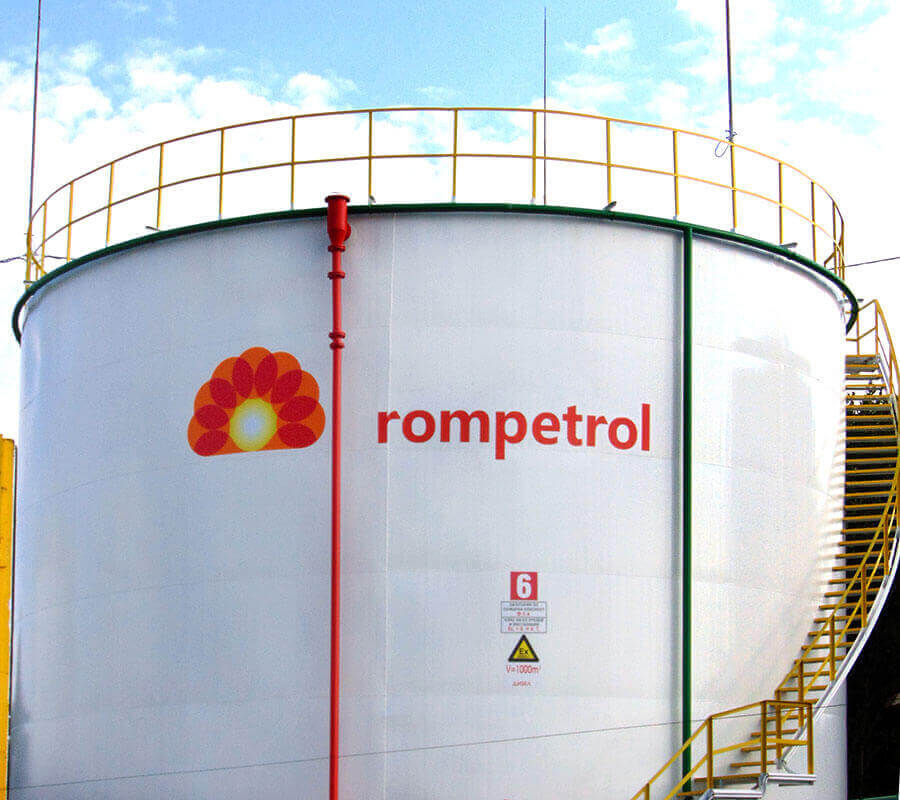 High quality cast electrocut films from 3M Scotchcal 80 series can be used for a variety of applications. This film is suitable for promotional stickers and elements on cars, non-illuminated signs, public transport buses, vans, trucks and trailers, windows and glass facades, and more. It is available in a range of more than 80 colors which gives the opportunity to create original and innovative projects. This 3M Opaque graphics film guarantees high quality and durability of the applied graphics up to 10 years.
All these advantages of 3M Scotchcal 80 cast film gained HERA Advertising Ltd confidence for the responsible advertising project of one of the largest petroleum company Rompetrol. For the 3rd time the petroleum company has preferred Hera Advertising for branding storage tanks in their base because of the high level of service and the quality of 3M film.
3M Scotchcal 80 guarantees high qulity and durability

"We recommend cast film 3M Scotchcal 80 for applications that need high quality and long service life." – Manager
Rompetrol logo is a group of elements in bright red and orange with effect gradient. It is widely known brand which is more than 16 years on the Bulgarian market. The petroleum company has a leading position in this industry with 52 gas stations in the whole country, so it has high quality requirements. This applies both to fuels and services it provides and to the services that improves brand fame.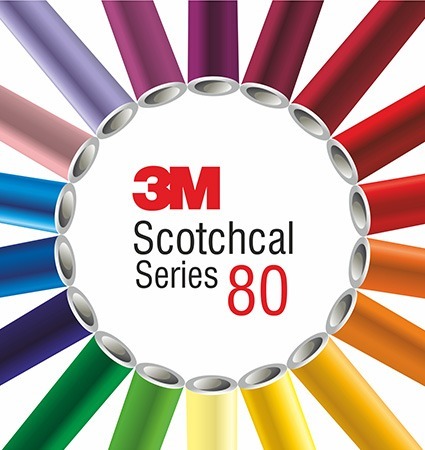 Our colleagues from Hera Advertising Ltd met these high requirements as they have offered the proper material and installed it perfectly.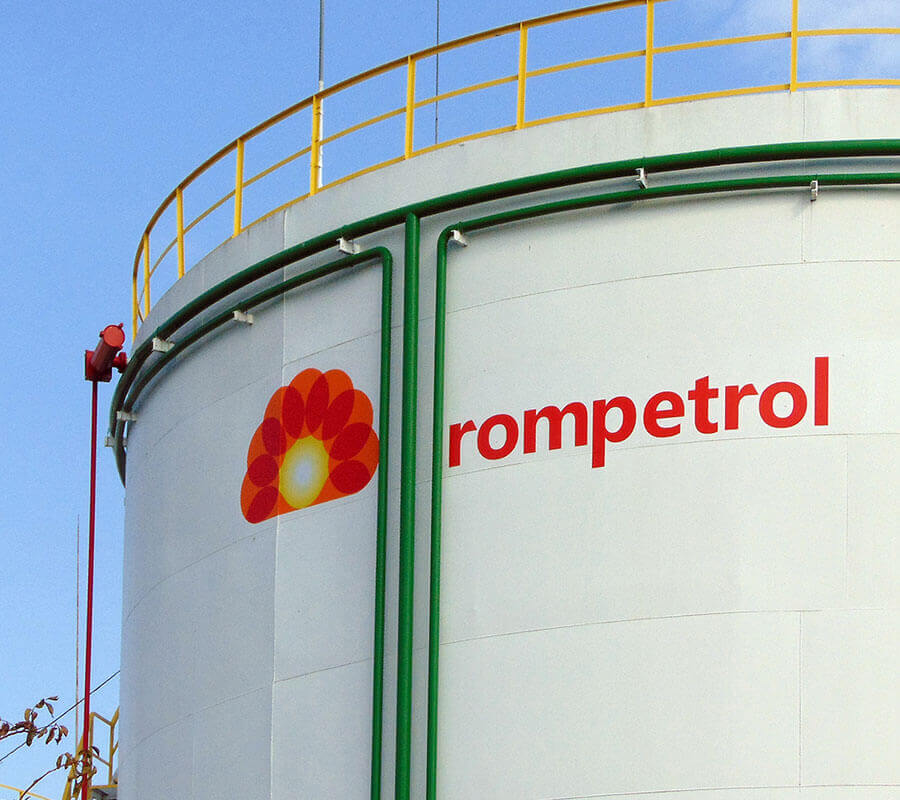 An interesting producing method is used for the stickers with the logo
The creative and highly qualified advertising agency teams used an interesting producing method for stickers. The letters "Rompetrol", orange basis in logo ans the red elements are made of cast film 3M Scotchcal 80 palette colors by plotter cutting machine. The gradient filling in the middle of the logo is digital printed with eco-solvent inks onto 3M Scotchcal 80 white gloss. To protect the graphics is applied an overlaminate that is a clear color film Scotchcal 80.
One film – three different actions. Once it is used as electrocut film, second time as wide format graphics films and the third time as an overlaminate. It is extremely flexible and practical 3M product that helped Rompetrol brand awareness. It guarantees the durability of all the installed 50 square meters stickers on the storage tanks.