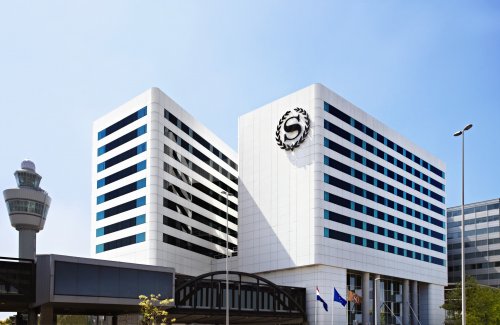 All doors with a new and fresh look after being film wrapped
Thanks to its closeness to the Airport, Sheraton Amsterdam Airport Hotel is a really convenient spot used by many tourists. It is just as perfect for people on a getaways as it is for travelers, who don't want to compromise with their quality rest time.
In time the hotel doors appeared to be visibly damaged by the daily usage over the years.
Given all that, the hotel board decided to renovate the doors by wrapping them with architectural films, all of that needs to be done fast, quiet, as clean as possible, and without disturbing the hotel guests.
The project has began, all hotel doors will be wrapped with 3M DI-NOC.
Patrick Zyal, head of maintenance department of Startwood Hotels, Netherlands, says:
"The quality of 3M DI-NOC architectural film finishes is very high and can be applied to all kinds of surfaces."
This architectural decision makes this procedure much easier to maintain in a busy hotel such as the Sheraton.
"It's extremely easy to cover even the most visible signs of damage."
"Other suppliers cannot offer a product with such guarantee, that's why we are very confident in it. This way we can be sure in the sustainability of the color for years. "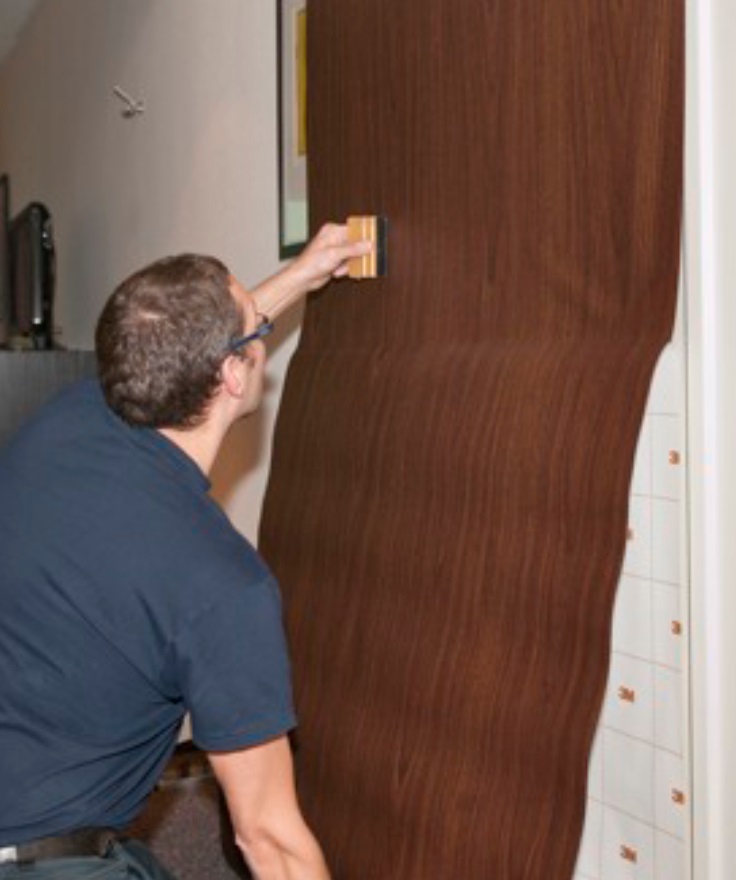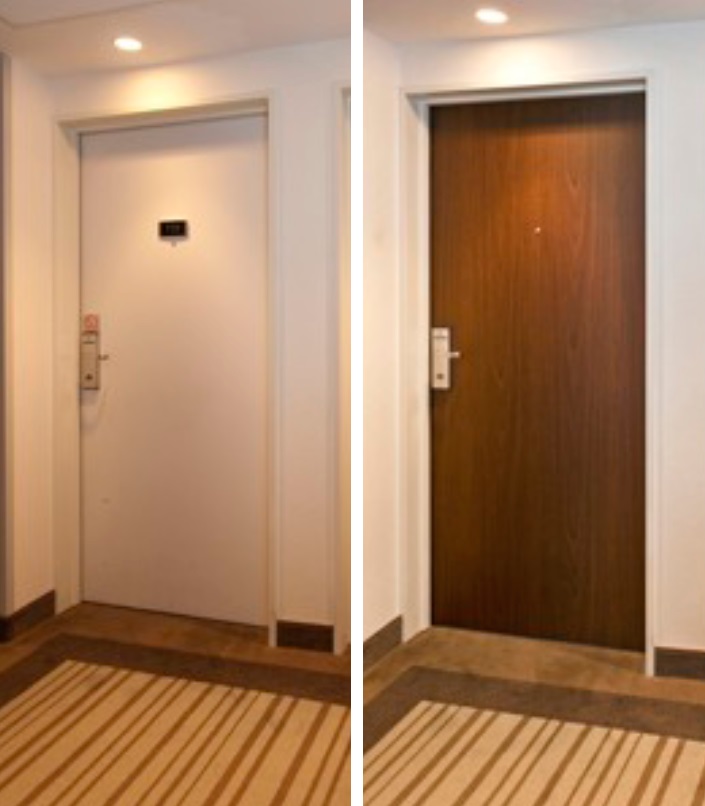 Over 400 doors were wrapped with 3M DI-NOC and the project was finished on time.
The man in charge of the project, Rob Devender from System-Line, described the work process as:
"In order for the quests to remain undisturbed, we worked on stages. Every day we would have a few available rooms in the hotel, allowing us to work without disturbing anyone."
Rob continues:
"The entire process went really smooth, DI-NOC is a great film for architecture and design applications, very easy to apply."
In about 10 working days all doors were wrapped and no one was disturbed.
"This could never happen if we had decided to re-paint them."
says Devender. Patrick Zyal comments:
"The entire team collaborated perfectly with us regarding planning and performing."
The process of film wrapping the doors in Sheraton Amsterdam Airport is similar to the one shown in this video taken in Hotel Hilton during a film wrapping with DI-NOC.