We spend most of our time at our work place. This creates the feeling of it being our second home. The work environment is highly important for our productivity. Because of that, many business centers across the world decorate their offices. Alike them, a small office in Varna decorated its interior with the help of Advertising Studio Fourvor. They accomplished an astonishing look that requires precision and high attention to detail.
A challenging film application
A beautiful idea stands behind the attractive branding. The combination of geometrical figures that have to fit perfectly in order to achieve the desired effect of the film. The standard application techniques would hardly be of use or will prolong the application process. Advertising studio Fourvor found a fast and easy way to achieve this task without wrecking the film.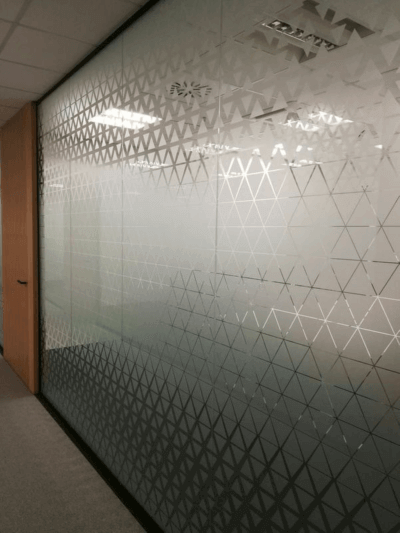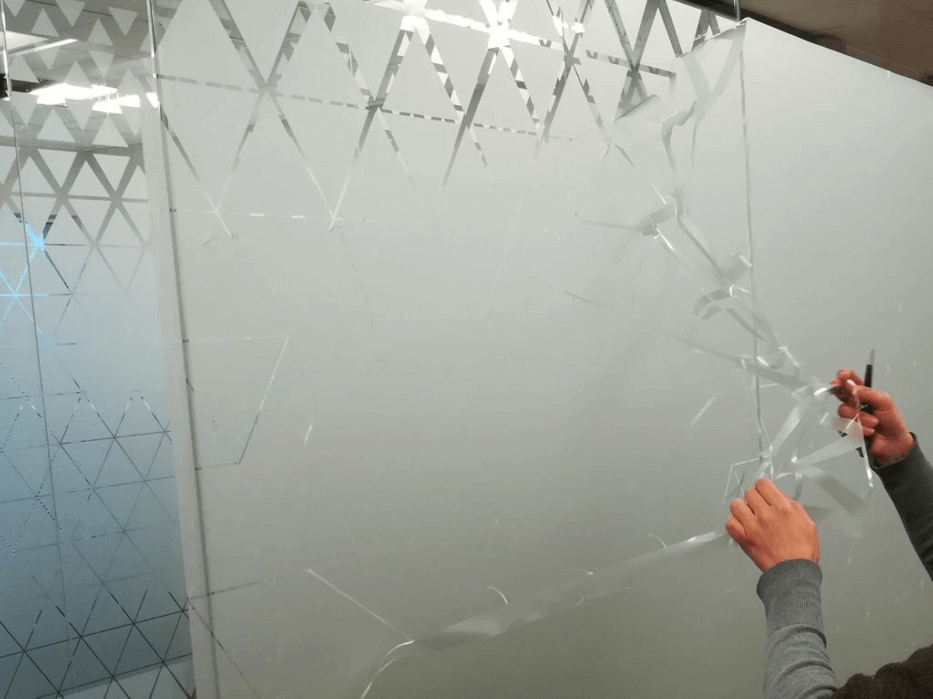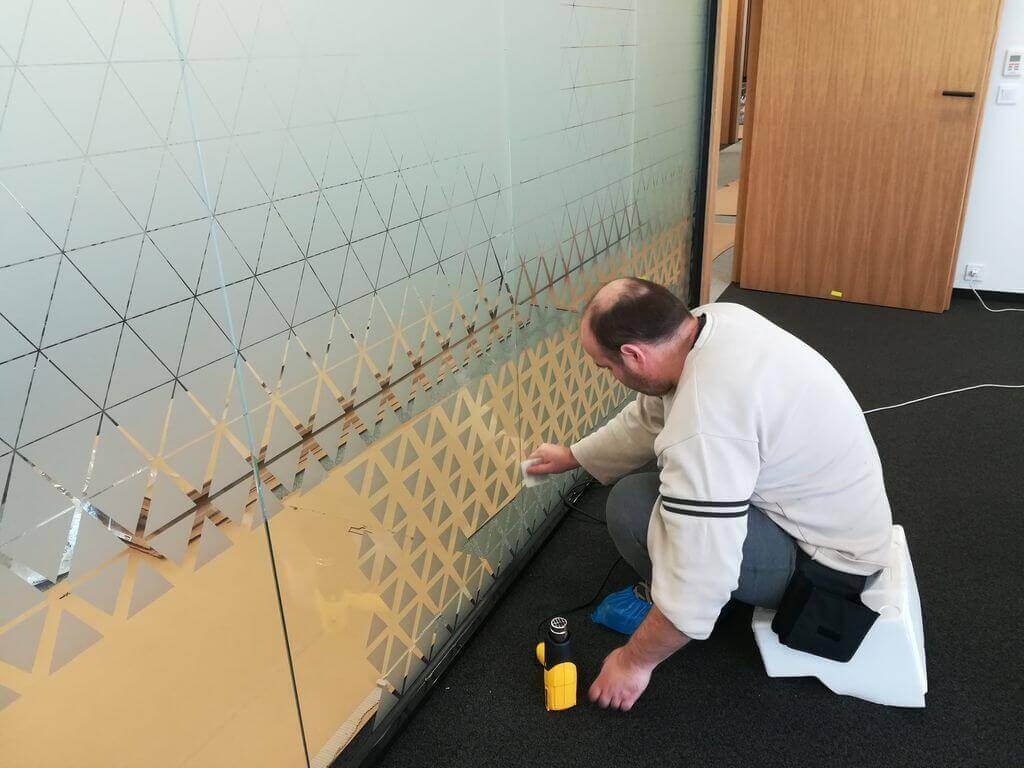 Unique and successful technique
For achieving the spotless look they found an unique technique. First they wrapped the middle of the glass facades with an film with measurements 120 cm x 250 cm. After that they carefully adjusted the upper and lower part (film with measurements – 61 cm x 250 cm). The design of the frosted film 3M 5525-324 Sandblast is so complex, that even the smallest miscalculation will ruin the line of the film. Because of that, a high level of precision is required during application.
The strength of 3M IAT Prespacing Tape
The secret of the perfect accomplishment of this task is hidden in 3M IAT Prespacing Tape application tape and its extreme strength. The film was previously applied on the application tape, cut in the exact measurements. The application tape helps the film to be applied to the glass surface. After that the application tape gets removed along with the unwanted parts of the film. The result – perfect application and attractive transformation of the glass surfaces.
"I cannot use another tape after I've used this one. The perfect solution for dry and wet application. Holds when necessary and loosens when needed. After I removed the 3M application tape – I had no problems, no adhesive residue"

Advertising studio Fourvor