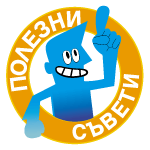 In the video Chris Cook, from 3M Commercial Graphics Australia, tests the adhesive layer of the self-adhesive film prior application.

What do you need for the test?
You will need a sample of film, a squeegee, and a rubber brush with which to assert additional pressure. And lastly you will test adhesion strength with a fishing scale.
sample of film
squeegee
rubber brush
fishing scale
After you apply the sample with the squeegee, use the rubber brush to assert additional pressure to bond the film perfectly to the wall. The last instrument is a fishing scale, used to test the adhesive strength.

Use the fishing scale to pull the film with strength 5mm/sec. While you do that, pay attention to two things:
the manner in which the film gets pealed, is it consistent and smooth or in a sudden releasing.
how much strength it is needed to peel the film. Bare in mind, that the maximum strength is 200-250 gr/sec.