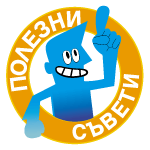 Today Chris Cook, from 3M Commercial Graphics Australia, talks about how to print images on self-adhesive film prior car wrapping.
If you work with solvent inkjet printers, make sure that the images you want to print are with a good quality. This is very important for the wide format graphic film. The solvent is used to soften the material (digital printing media), so the ink particles can activate and then evaporate.
But let's explain how the "sealing" of image graphics on printable wrap films for cars actually works.
Option 1:
In order to evaporate the solvent completely, the images need to be hanged vertically. Of course, this will take up a lot of space, but this way the air circulates correctly.
Even if that method allows you to speed up the process of drying, it is rarely recommended since it takes up too much space. That is why we offer an alternative with which to evaporate the solvent faster.
Option 2:
This method is commonly used. Place the images into a roll but make sure there is a definite gap between them. It is very important to lift the roll up off the floor in order to allow the air to circulate correctly. All of that is highly important for the quality of the printed images.
Bare in mind, that this method takes up more time for the images to dry. That is why some people use ventilators placed at the bottom of the roll in order to increase the air circulation and speed up the drying process.
It definitely depends on the ink you use and your work conditions. If you work in an airy room, naturally, the drying process will speed up.
That is why we encourage you to experiment. Try out new methods in your work place and see how much time it would take you.
"The moment the solvent has evaporated completely – the print is done!"