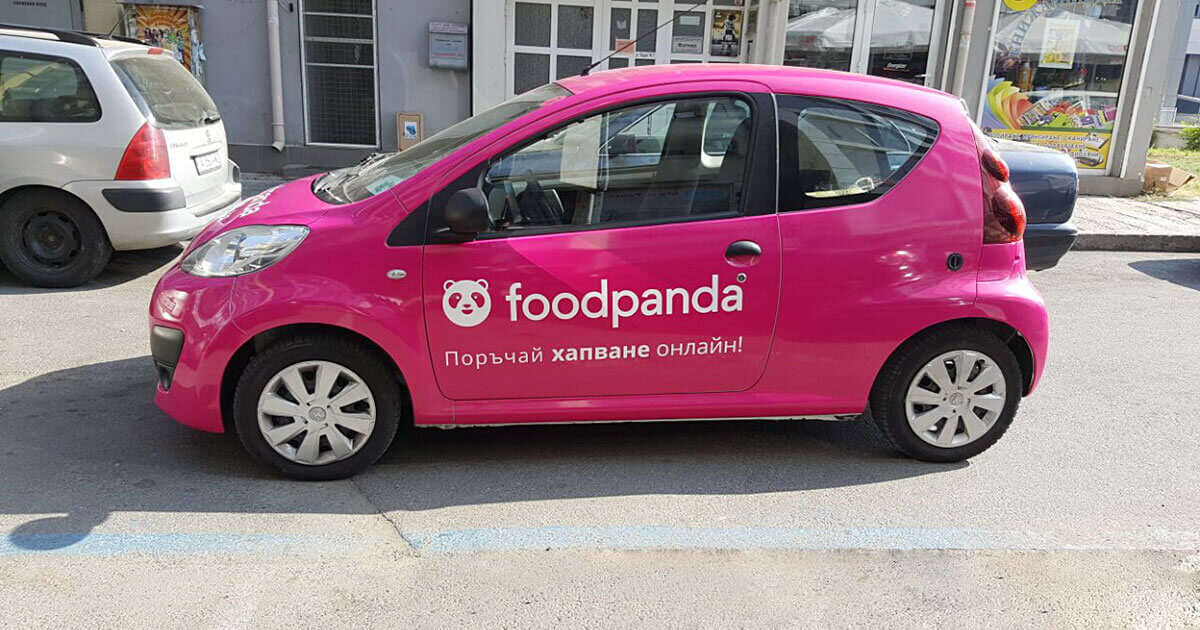 Food delivery company changed its cars in bright pink color
Our partner M3 Design Advertising agency in Burgas completed successfully the project for branding Food Panda cars. They changed the look of the white delivery cars Peugeot 107 by wrapping them in bright pink color film. The project design is inspired by the company colors of brand Food Panda.
The installers used electrocut film 3M Scotchcal 80-1916 Intense Pink for the impressive transformation of the delivery cars. This cast film 3M provides fast and easy application on surfaces with compound curves. It has high durability, good color stability and a variety of colors. The advantages of the opaque graphic film 3M Scotchcal 80 have captured the interest of the advertising agency team. The team trusted only to high quality sign materials for executing the projects. It guarantees perfect results that meet their clients requirements.
For people that has a little experience in car wrapping, this 3M film is no so hard to apply. Price, quality and the excellent results meet our requirements.
On the pink colored car surface there are white letterings of Food Panda's logo, slogan and contacts. They are also made of 3M Scotchcal 80 film series. Both colors – pink and white, create an attractive looking of the food delivery cars. This playful car wrapping design makes the brand Food Panda stand out of the busy city streets of Burgas.