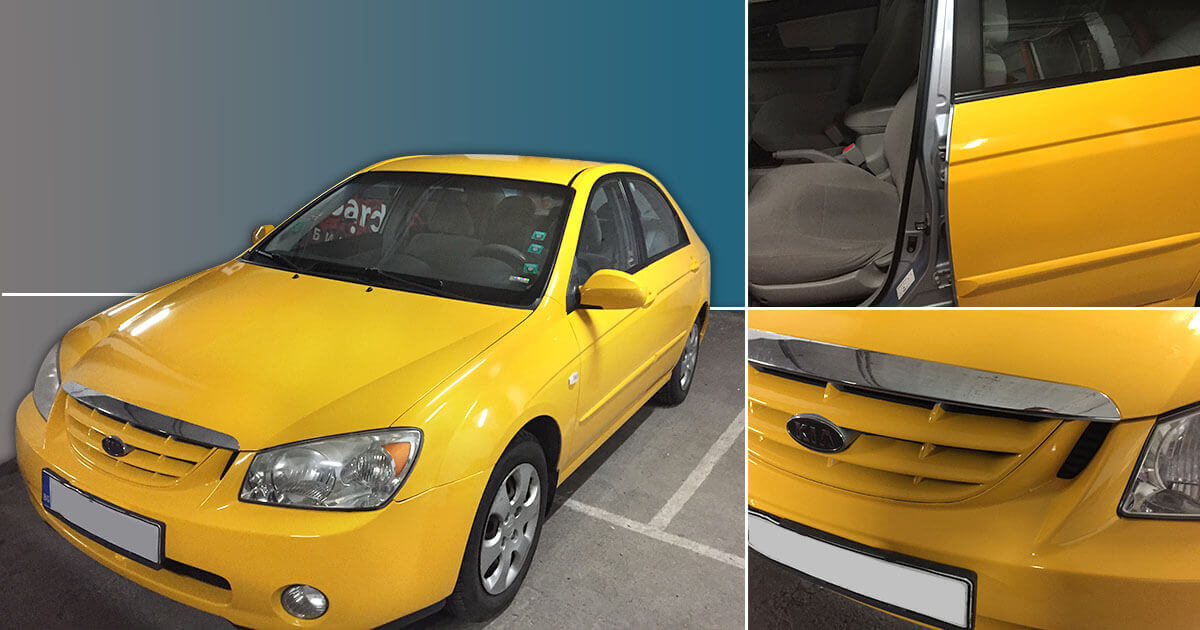 Printacar are experienced in wrapping vehicles, buses, trucks, cisterns, and boats. They approached this project with a high level of professionalism. The company wrapped a taxi cab in the classic yellow color. For this task they chose the 3M 1080 Car Wrap Films.
Why choose 3M 1080 for the color change of our vehicle?
The american manufacturers 3M stand behind the creation of the first printable wrap films for cars. Their developers still perfect the technology of the car wrap films. 3M 1080 Car Wrap Film series cover all 3D elements of the vehicle and provide full protection, even for the most vulnerable part such as the front hood and the bumpers.
The 1080 series ensures durable installations, that can resist heavy environmental conditions that often damage the paint. Other than that, the films from this series resist water and fuel vapors, substrates to which a vehicle is often exposed to. All films from the 3M 1080 series are designed with the innovative adhesive technologies – Comply™ and Controltac™.
This undeniable advantages of digital printing media 3M 1080 Car Wrap Films are the reason for Printacar to choose to work with them. Despite all of their features, the films from this series can be removed from the vehicle without leaving any traces on its surface.