The well-known brand for women clothing Dika prefers stylish and bright outdoor signage for its new store in Sofia.
The fashion brand is more than 25 years in clothing business and it has recently been owned by the Italian entrepreneur Edoardo Miroglio. The new owner retained the existing Dika stores in the country and opened several new. Dika's collections can be found in Plovdiv, Sofia, Veliko Tarnovo, Sliven, Burgas, Varna.The clothing brand has stores abroad too – in Romania and Georgia. Dika will soon be heading to the cities of Southern France.
The fashion house chose Advertising agency Manahilov for the responsible project of producing illuminated sign for branding the new store. Their young and ambitious team realizes the project with a lot of enthusiasm and creativity in up-to-date technology.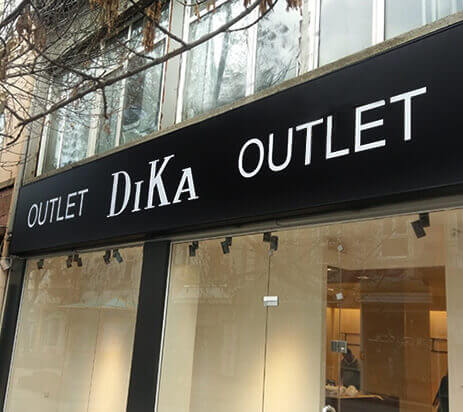 An effect signboard lights as channel letters - Dika shop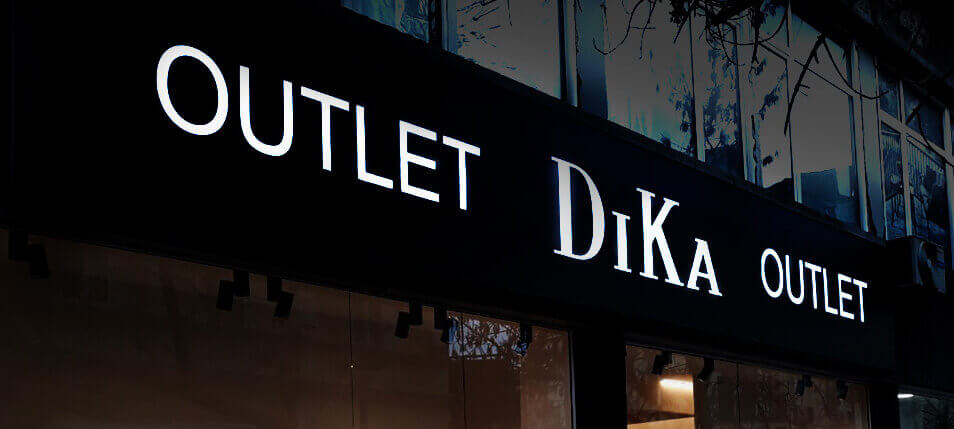 The sign's design is inspired by the brand stylish colors – black and white. The Manahilov's professionals trusted the time-tested illuminated signs system – flexible face and aluminum profiles. When signboards are produced of high quality sign materials they have an elegant look, stability and durability.
For the sign face they preferred to use 3M Flexible Substrates series and the product 3M Panagraphics III for illuminated signs which is extremely durable and has a perfect ink coverage.
It is used an interesting technique to create the sign design – black background with white letters Dika Outlet. The black color background is executed by eco-solvent printing that has a blockout effect. This technology does not pass the light throughout so only the letters illuminates in bright white color.
The sides construction is made of powder coated in black color aluminum sign system 720390/720391 which is designed for flexible face signs. This profile stretches the flexible face substrate perfectly so the sign looks ideal flat.

Advertising agency Manahilov
I'm very pleased with the high quality materials for signboards. They help assembling be easier ans quicker. Advertising designs are easy to replace if it is necessary.
The illuminated signage shines bright thanks to G.O.Q. LED Spectrum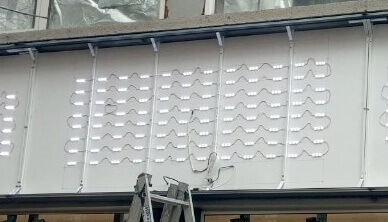 The advertising agency preferred to install the best LED lighting technology for signage illumination – G.O.Q. LED modules. The Korean LED modules are reliable, lights bright and energy efficient and have a good price. The last generation LED modules with a wide viewing angle G.O.Q. 3 LED 2835 Spectrum White 10 000К made attractive the Dika sign for the passerby.
The illuminated sign will look perfect for a long time because it is manufactured of quality materials by a reliable technology. This producing method guarantees the client and the executor will feel protected in future.