Often, depending on the business field, it is required to switch the advertising message from time to time. Many restaurants, malls, and stores often change their advertising offers, with the aim of attracting new and many customers by offering them the best. This is precisely what makes the snap frames so desirable.

Advertising agency Compoart from Sofia, Bulgaria. They specializes in the production of outdoor advertising installations. For more than quarter of a century the company has been a part of the creation of many businesses. Their rich experience guarantees their spotless work. Once again they chose the best materials on the market!
Why choose aluminium profiles for snap frames?
Advertising agency Compoart chose single-sided clip light box frames – 720325 and 720323, set of base and lid, for Ceiba drug store.
The snap frames are made from high-quality aluminium that provides strength and durability to the advertising installation. But that is not their biggest advantage! They allow you change your advertisements fast and easy. You can present different graphics, change the advertising message, announce new products and services, and many more. Everything happens in no time.
The snap frames are suitable for both interior and exterior use. They can resist heavy environmental conditions, without suffering any damage in their appearance and functionality.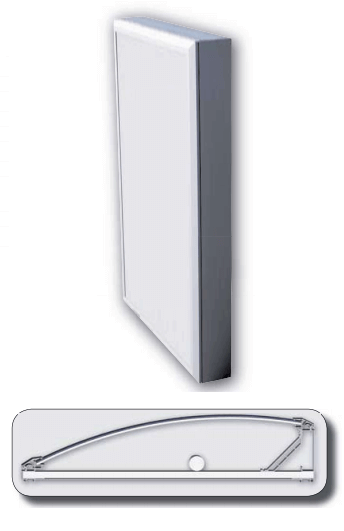 Another well established advertising agency singled out the Korean manufacturers of LED lighting – G.O.Q. LED. With the help of the modules, Compoart achieved bright and even illumination of the snap frames. The Shallow G.O.Q. LED 3 2835 modules are designed with Samsung chip and provide 160° viewing angle, as well as the highest standard of waterproof protection – IP68.
Designed like that, the snap frames are the perfect addition to your business!