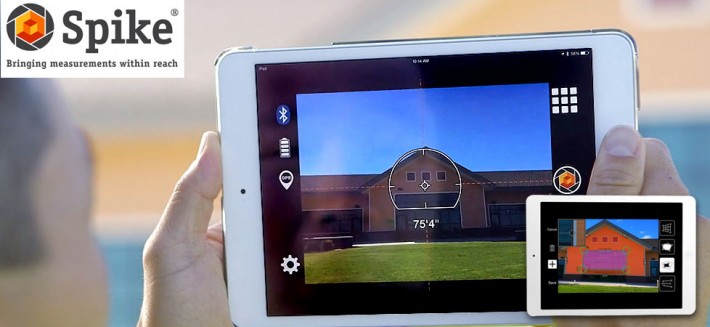 Spike measures objects with smartphone or tablet
American company ikeGPS launched Spike laser device, which is mounted on a tablet or phone. Combined with them it can measure different objects with accuracy ±3%: buildings, signs, even cars.
Forget tape rullers and ladders - Spike is here
Using Spike you do not need additional equipment, labor or tools. All it takes is one tablet or smartphone to capture all the measurements of facade, windows, building visor or other object in minutes.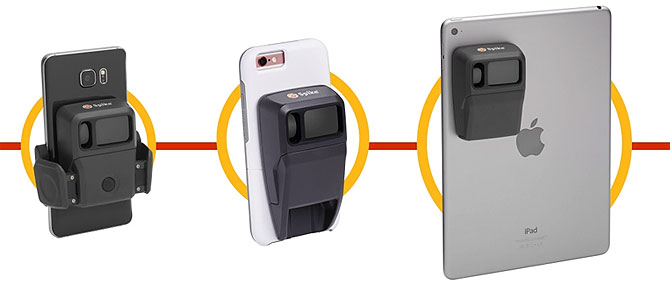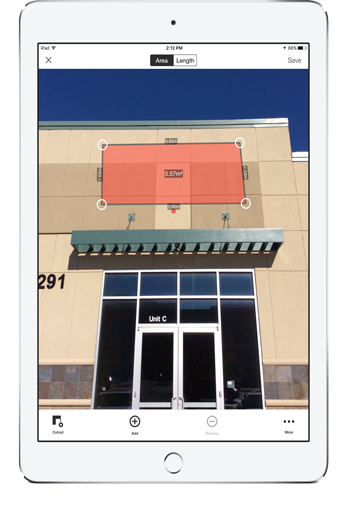 Spike allows you to measure needed object very simply – just by taking a photo with your smartphone or tablet using Spike mobile app. From that photo, you can capture real-time measurements including elevations, areas, distances between two points and GPS location.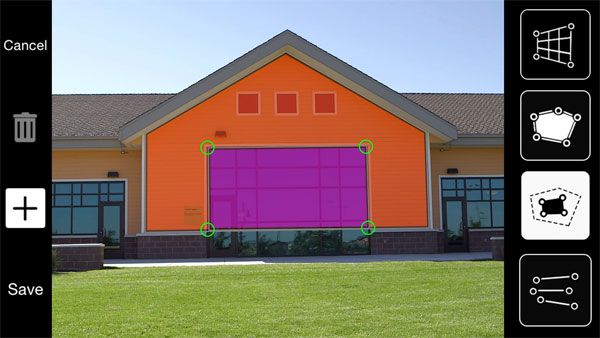 Spike laser device, Spike mobile app, Spike Cloud and your tablet or smartphone work together, turning into a powerful measurement tool with high accuracy. Spike mobile app and Spike Cloud offer different options to work with captured images and measurements: view, measure, export, share an so on.
Subsequently, Spike photos can be easily transferred and processed in many software applications for design, architecture, engineering, construction, and GIS software, including AutoCAD, Revit, ARCHICAD, Flexi, Adobe Illustrator, CorelDRAW, GIS and more.
On what phones and tablets can Spike be used?
The Spike laser device works with both Apple iOS and Google Android smartphones and tablets. The Spike pairs with your smartphone or tablet via Bluetooth and works together with their camera, GPS, compass, and Internet connection.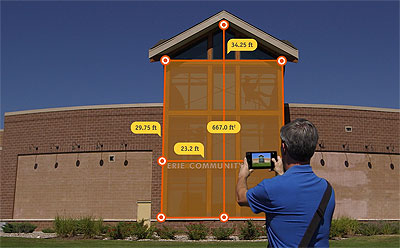 Spike can be used in all types of industries, for professional needs. Extremely suited for architects and construction engineers. Makes accurate measurements from a distance of up to 200 meters, saving time and money. With Spike laser device measuring of hard-to-reach objects is easy and completely safe.
Sign and Graphics
Collect data to create, share, and analyze surveys
Architecture
Windows framing
Thermal insulation
Quickly taking measurements of cars
Although you can find many free phone applications, they make a lot of mistakes that can lead to very big problems with regular use. Spike's laser device from ikeGPS, has an ultra-precision laser that ensures precision up to ± 5cm of the Spike's rangefinder, ± 1% for Photo measurement, and ± 3% for Point-to-Point measurement. Nevertheless, we will teach you or your team to be able to measure with very high accuracy each time you use Spike.
Video introduction of Spike laser device: