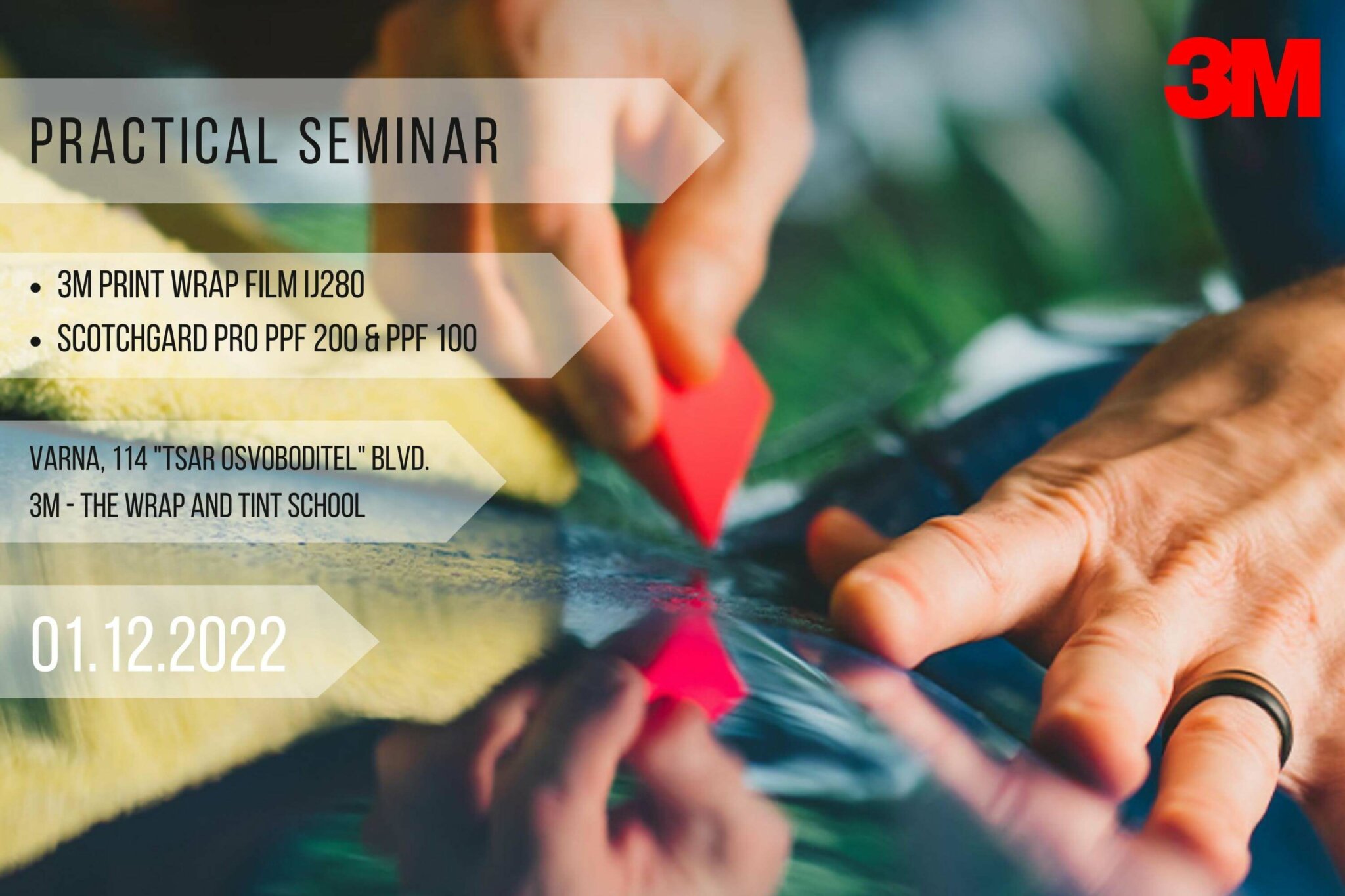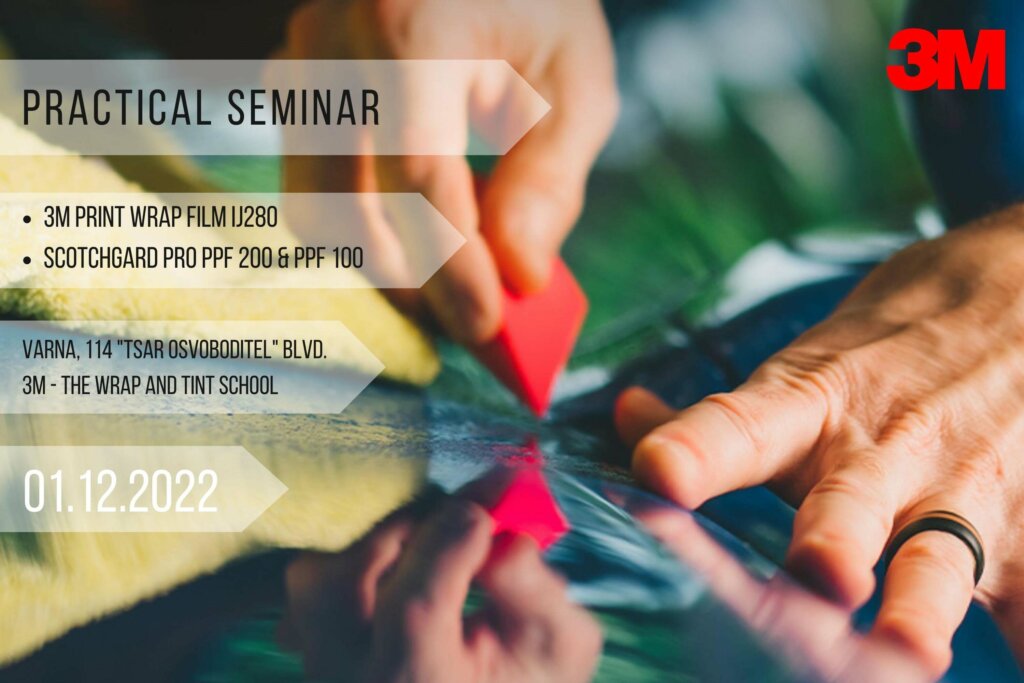 Premium digital printing film and Automotive Paint Protection Films
3M Bulgaria with The Wrap and Tint School and PARTNERS Ltd is organizing a practical seminar for premium digital printing films and Paint Protection Films for cars. New innovative 3M products will be presented at the event:
• The best film in its category for wrapping cars with graphics – 3M Print Wrap Film IJ280. Created using cast technology to cover even the deepest and most complex 3D curves. It offers exceptional quality and is tailored with excellent lift resistance.
• Automotive Paint Protection Films – Scotchgard Pro PPF 100 and Scotchgard Pro PPF 200. Fully transparent, polyurethane film with a glossy finish, designed to protect the car's paint from the adverse conditions of the road: scratches from pebbles and sand, splashes of asphalt and motor oil, and atmospheric effects.
The seminar will be divided into two parts
In the first part, the representative of 3M – Teodor Atanasov, will give a presentation to introduce the guests to the advantages and characteristics of the products. The second part is practical and will be led by Ivan Tenchev – the founder of The Wrap and Tint School. He is a 3M authorized coach who has competed in numerous competitions and won several world championships.
The seminar will be held on 01.12.2022 at 9:00 a.m. at the 3M training center – The wrap and tint school
Varna, 114 "Tsar Osvoboditel" Blvd., 9009