Description
3M™ Paint Protection Film PRO Series 200 Gloss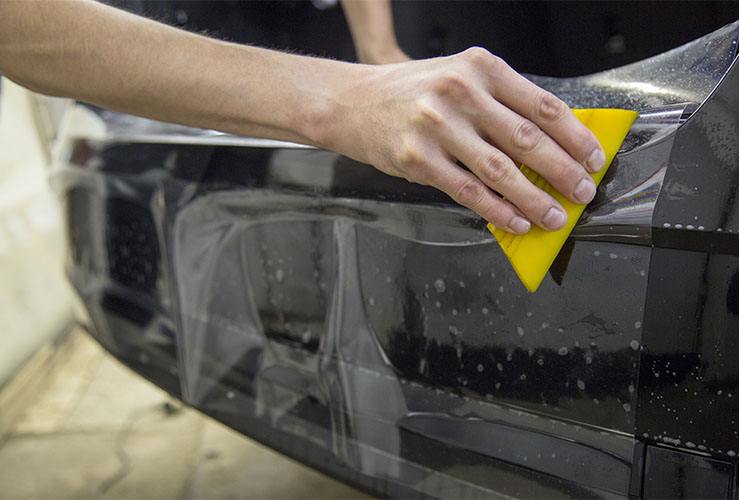 3M™ Paint Protection Film PPF Series 200 is virtually invisible, polyethylene film designed to protect the car paint from damaging road elements: stone chips, scratches, bug damage, road tar, stains, automotive fluid stains, and punishing outdoor weathering. Reinforced with a clear coat of hard-wearing urethane that provides additional protection from UV damage.
3M™ Paint Protection Film PPF Series 200 Gloss can be applied on the whole car surface (full wrap) or on the most vulnerable details: bumpers, side mirrors, hoods, door edges and handles, fender panels, and more. It can also be used as a protective film for headlights. Creates a high resistant protective layer on the car surface. Its self-healing technology allows minor scratches to disappear. 3M Paint Protection Film film has an exceptional clarity with good resistance to yellowing.
3M™ Paint Protection Film PPF Series 200 Gloss has a high quality acrylic adhesive that speeds up the film installation. Also can be removed safely without harming the car paint. It is suitable for all types of vehicles, such as cars, motorcycles, ATV, boats, jeeps and more. 3M Paint Protection film can be combined with 3M Car Wrap Films for long-lasting and effect vehicle's look.
virtually clear car paint protection film that does not alter the color or design features of cars
different roll sizes for the possibility of full wrap
for the most vulnerable painted areas of the vehicle – bumpers, hood, fender panels, rocker panels
protects car paint from stone chips, scratches, road tar, stains, automotive fluid stains
provides additional protection from UV damage.
exceptional clarity with good resistance to yellowing
self-healing technology that allows minor scratches to disappear
ensures durable protection
Warranty: 10 years
Product bulletin and brochure – 3M™ Paint Protection Film PPF Series 200 Gloss