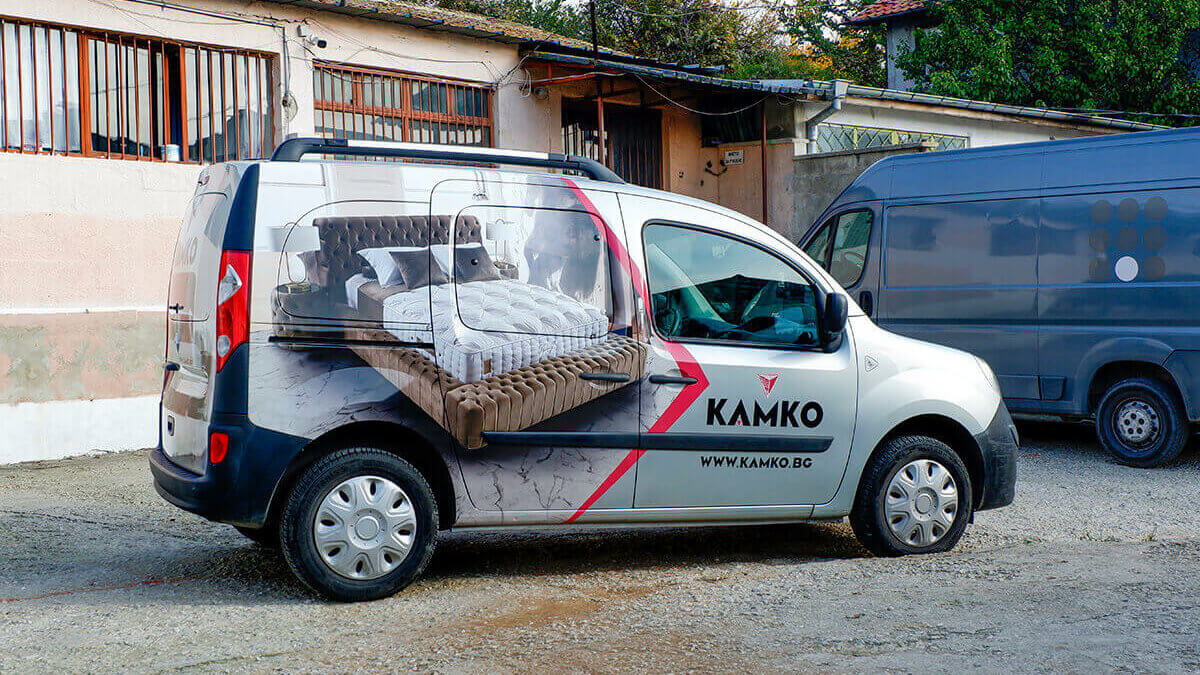 Varna Folio completed a project for design and pasting of advertising graphics on a company car. To create the non-standard vision, the professional installers used a high-class film from the leader in the field – 3M.
3M IJ180mC-10 is a cast self-adhesive film for digital printing. Designed for surfaces with complex 3D curves, specializing in complete automotive applications. It is used for applications requiring high quality and long service life indoors and outdoors.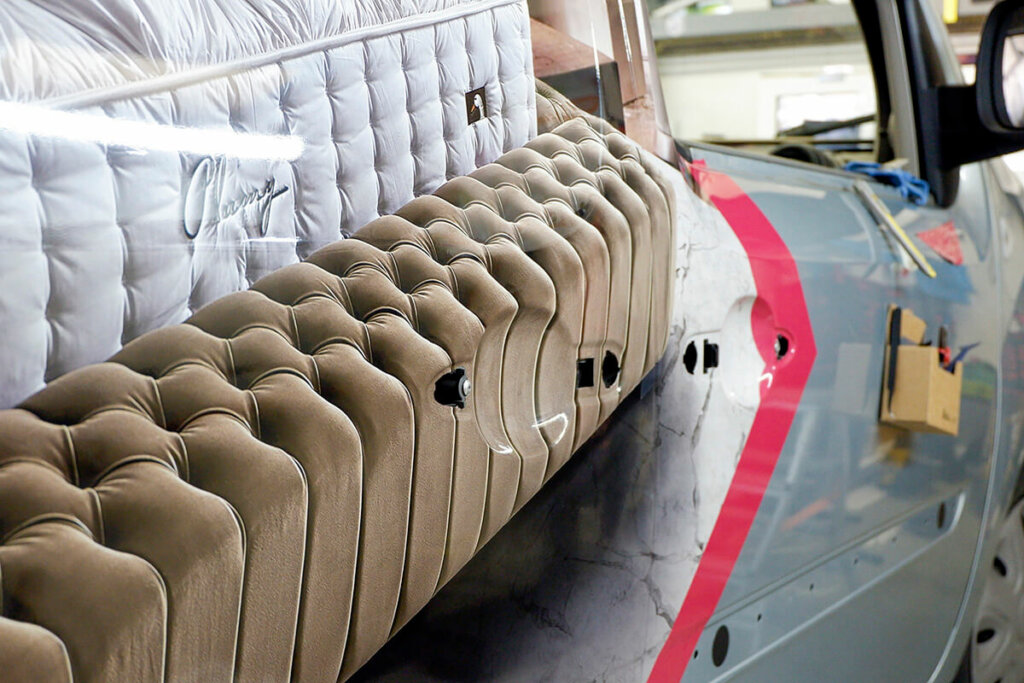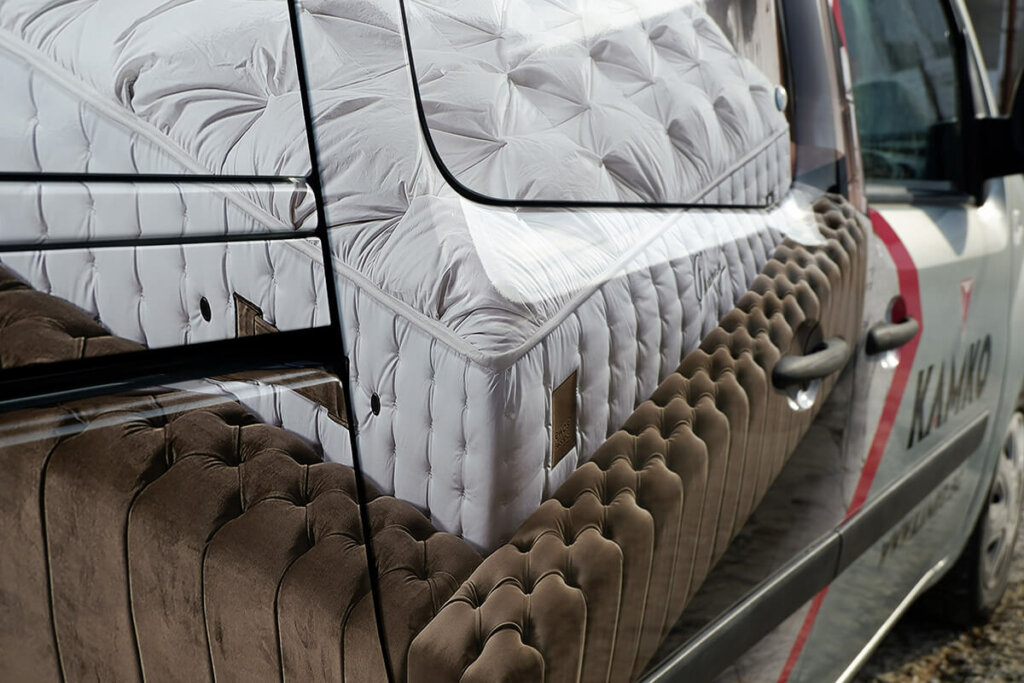 Contains gray, acrylate adhesive, with improved adhesive layer technology. 3M Controltac represents millions of microspheres in the adhesive, which, under stronger pressure with the spatula, sink into it and the foil sticks permanently to the base. 3M Comply – microchannels in the adhesive for easier air removal during application, allowing fast and dry (without water) installation.
It is excellent for wrapping difficult elements such as plastics, bumpers, spoilers and others. It can also be used to apply non-illuminated signs, windows, smooth walls and more.
The images look as if they are three-dimensional and attract attention. Whether viewed from a distance or up close, the wrapped car successfully advertises the company and provides clear and accurate information. Although the KAMKO car is completely branded, there are different types of car branding that can be fully tailored to the wishes and budget of the customer.