Description
80 mm aluminum band for production of channel letters - gold and silver mirror
* Minimum quantity in one order – 5 lin. meters. Aluminum band can be ordered in lengths multiples of 5.
Aluminum profiles ALURAPID are manufactured from aluminum band with 0.5 mm thickness. Profiles have a thin film that protects them from scratches during manufacturing process.
Standard widths of aluminum profiles ALURAPID gold and silver mirror are: 30 mm, 80 mm, 100 mm, 120 mm, 140 mm. They are designed especially for channel letter manufacturing with or without illumination, and face of plexiglass. Aluminum profiles allow to produce letters from 80 cm up to 2 meters. Estimated life of the 3D forms made with aluminum profile system ALURAPID is up to 10 years.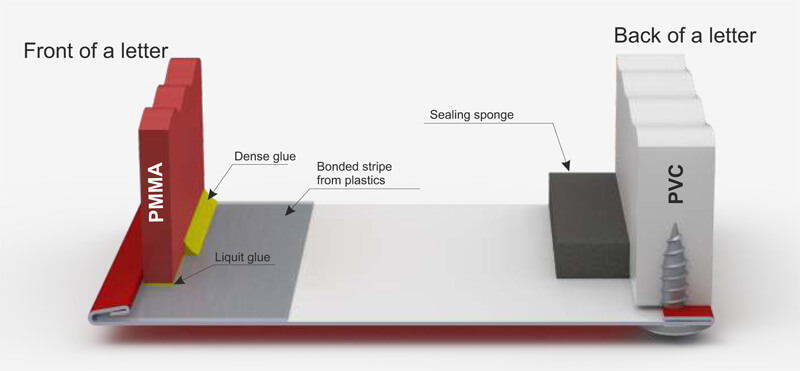 for illuminated or not-illuminated channel letters
for channel letters with acrylic face
from 80 cm up to 2 meters height letters
scratch protection with a thin film
special design for maximum protection of light installation
acrylic layer for easier bonding of the plexiglass face
durability – 10 years